Scenic Crest Subdivision
San Antonio / Boerne, TX
Scenic Crest is a brand-new subdivision being developed from a cattle ranch down Boerne Stage Road (Toutant Beauregard) a few miles past George Strait's Yellow Rose. According to Meritage's website; Scenic Crest will offer gorgeous surroundings with convenient access to highways, shopping, dining, and entertainment choices for the whole family.
Meritage Homes will be the exclusive builder with floorplans ranging from 1825 sq.ft. to right over 3000sq.ft. Home prices will start right at $378k. They have two series of homes they will be building from the Classic & Premier Series. The approximate monthly HOA fee will be: $25 and the approximate tax rate will be: 2.06%.

The community sales office and model homes are nearly complete:



Community Information
Address: 25607 Scenic Crest Blvd, Boerne, TX 78006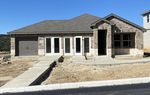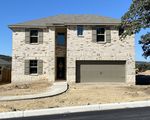 · Homesites – Sales of homesites has just recently started so there are many available. It appears the lots are around .15 acre although some sites may be larger due to their shape.
· Floorplans – Meritage has floorplans that are perfect for a starter home or a large home with up to 5 bedrooms. Plans start at 1800 sqare feet and go up to right over 3000 square feet.
· Amenities – at this time little is known about the particular amenities the subdivision will offer.
Schools
Elementary - McAndrew (1.3 miles / appx 3 minutes)
Middle School - Rawlinson (12.2 miles / appx 20 minutes)
High School - Clark (12.7 miles / appx 20 minutes)
Groceries/Shopping
HEB Leon Springs #566 (4.6 miles / appx 10 minutes)
Wal-Mart #3107 - Leon Springs (4.4 miles / appx 10 minutes)
Dining
Leon Springs Chick-Fil-A (5.3 miles / appx 11 minutes)
The Original Rudy's BBQ – Leon Springs (5.8 miles / appx 13 minutes)
Fralo's Pizza & Gormet Salads (5 miles / about 10 minutes)
The Rim – (9.5 miles / 15 minutes)
Watering Holes
Bar 301 – Leon Springs (5 miles / appx 11 minutes)
The Silver Fox – Leon Springs (5 miles / appx 11 minutes)
Local Real Estate Experts
Texas Roadrunner Realty – New Home Construction Experts
If have any questions regarding the subdivision, area, building or buying please reach out to us via:
phone/text - (210)339-2791
email – info@texasroadrunnerrealty.com
We here at Texas Roadrunner Realty specialize in this area and can not only help but also offer a unique perspective on the surrounding area.
***Ask about our new home construction buyer credit***