(This will be the location of the only gated entrance… a bit overdue for a mowing)
Exclusive, private, limited, small, and convenient. These are the first 5 words that come to mind when describing one of the newest neighborhoods in San Antonio. How many neighborhoods have you visited recently that you'd describe this way? My guess is not many.

I'm beyond excited about Cantera Manor. The location is super convenient, it sits on the corner of Babcock & Camp Bullis Rd. north of Loop 1604…. Let's put convenience aside for a bit and talk about why this community is so intriguing. Here are some highlights:

Exclusive – There are only 35 home sites! Period. New small subdivisions are RARE…Cantera Manor's location makes it impossible for the developer to "decide" later down the road that they're going to add to the community (River Rock Ranch) after the fact. I think there will be potential for this to be a tight-knit community.

An artist's rendering of the community entrance courtesy of highlandhomes.com
Private - #CanteraManor will have a beautiful brick wall surrounding the whole community with a secure access gate. Most large subdivisions have to keep their gates open during the business week for years as the subdivision grows… I expect Cantera Manor to sell quickly and its residents will quickly enjoy a private community.
Up Scale – The only builder in #CanteraManor is #HighlandHomes . This community will feature their higher-end home starting in the lower $500's. These plans have high rooflines, modern floor plans, and oversized garages. Additionally, the HOA restricts the use of wood fences, so the community will be all uniform iron fences.
(they were overdue for a mowing when last drove by)
Location – This is a super convenient location if you're looking on the NW part of town. Take Babcock 3 miles north of 1604, you'll find #CanteraManor on the right before Camp Bullis Rd. The community is less than 5 minutes from shopping and dining at #LaCantera or #TheRim and less than 10 miles from the #MedicalCenter. I also like that from this location it would take less than 5 minutes to get to I-10 or 1604, yet it feels tucked away.
Schools – School aged kiddos in the neighborhood will benefit from top-tier NISD schools and attend: May Elementary (1.4mi), Garcia Middle (4.4mi), and Brandeis High (4.2mi).
These new small community opportunities are few and far between. Combine its limited size, exclusivity, and the scale of home going in and I think Cantera Manor has something special going for it. Time will certainly tell.
As of today, the model home is being framed and looks like they're moving it along quickly. I expect the model to have all of the bells and whistles and can't wait to see it completed. Once complete, I'll put out a review of the model and give an update to the neighborhood's progression.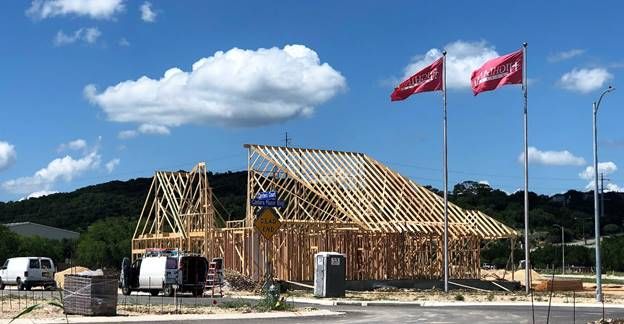 (This will be the main Highland model/office)
Community Website: www.highlandhomes.com/san-antonio/san-antonio/cantera-manor
Community Address: 17906 Cantera Court, San Antonio, TX 78256
Sales Office Phone: 210-507-5017
Sales Counselors: Thea Harrison (c) 210-464-0747 & Patty Colin (c) 210-378-3430
Office Hours: Mon-Sat: 10a-7p Sun: 12p-7p
** Be sure to register with the sales counselors and mention that Jonathan Yokley at Texas Roadrunner Realty (Lic#633850) sent you to see the community!**
Author:
Jonathan Yokley, Owner/Agent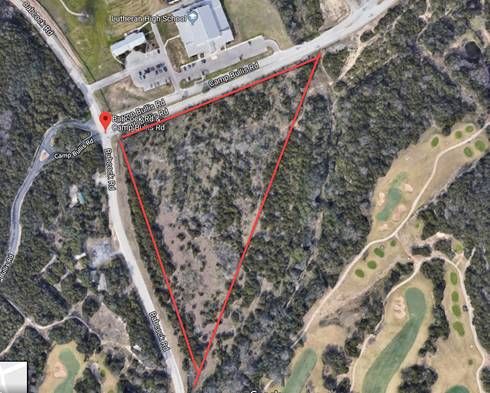 (Photo courtesy of Google Maps)
Category:
Home Buying
New Construction
Neighborhoods